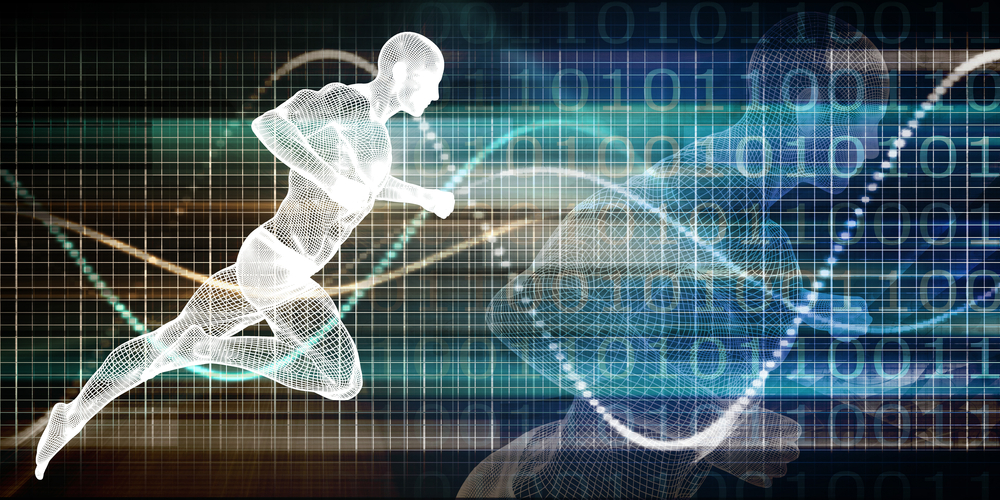 SPORTS PERFORMANCE, Mental Health, Cultural Resiliency, Social Justice
Our training team is made up of culturally diverse mental health experts, social workers, faith-based leaders, community advocates and volunteers from multiple healing disciplines. We are passionate about empowering and educating mental health professionals, peer counselors, social service agencies and vulnerable families– black and brown men, women, and children of color, who struggle with the stigma, shame and negative emotional, and physical effects of poverty, mental illness, inequality, injustice, racism, trauma, discrimination. and marginalization.
SPONSORSHIP OPPORTUNITIES
GIVE TO A MEANINGFUL CAUSE AND PURPOSE
Welcome to the Full Circle Life Enrichment Center, where we are on a mission to make a lasting impact on mental health in our community. We believe that together, we can build a stronger, healthier community by fostering mental health awareness and providing valuable resources to those in need. We invite community partnerships and sponsors to join us in this vital journey. Your support can help us fund important mental health initiatives, programs, and annual campaigns that empower our community and educate on the significance of mental health education. Sponsors play a crucial role in our success, and there are various ways you can contribute, whether through financial support, in-kind donations, media partnerships, or corporate employee giving programs. Together, we can create a brighter future where mental health is a priority for all. Join us today in making a positive impact on the lives of countless individuals in our community. Together, our customized approach to sponsorship initiatives and key events, means we are stronger together, and can continue to change lives.
Comprehensive packages can be developed to meet your goals. Our sponsors consistently share that they have benefitted from our positive branding opportunities along with being a part of mental health messages through sponsorships that ultimately saves lives.
For more information, please contact Darcel Dillard-Suite, ED of Community Development at darcel@fullcirclehealth.org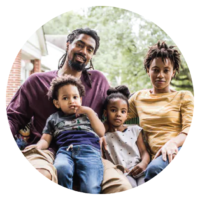 OUR
MISSION

AND

COMMITMENT

COLLABORATION & COMMUNITY • ELIMINATING BARRIERS
Full Circle is a state of the art mental health education and training agency that works with families, youth, individuals, organizations, social service agencies, up and coming athletes, artists and business men and women providing mental wellness training and empowerment for peak mental performance and wellness. The agency also provides programs that fight against the stigma and shame associated with mental health while offering strategies for increasing access to quality mental health services. In particular, the agency has a commitment to helping today's young female athletes prepare for their sports through targeted and focused mental health peak performance programming that helps them with their self esteem, self- awareness and confidence through mental health awareness support. The Full Circle's style is culturally sensitive, informative, interactive and trainees take away implementable skills to help empower, encourage and change.
By collaborating with our community partners, social service agencies, educators and those committed to social and healing justice, the Center is able to educate and train organizations, healthcare providers, first-responders, and vulnerable families how to become more mentally resilient and adept at supporting those they serve through awareness, education, and training.
Full Circle is dedicated to increasing access to quality mental health care and services, through culturally competent, spiritually sensitive training programs, courses, and resources for agencies and organizations supporting children, individuals, and families living with mental illness issues, in the urban context. A major focus is education programs on overall mental wellness, eliminating suicide and stamping out the stigma and shame associated with addressing mental health and emotional trauma in underserved children and low -income families.
The center also encourages the use of the outdoors, and creating and taking advantage of healthy, therapeutic, naturic environments, as a way to obtain and maintain mental wellness through outdoor spaces. Through a daily practice of active outdoor activities, we are a commitment to mindset shifting by empowering and building stronger communities to " stamp out stigma" through walking off the shame associated with mental health.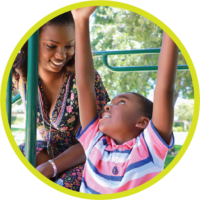 Our training programs are evidenced based, state of the art courses, webinars, and workshops, designed by licensed mental health professionals at the top of their field. The Center aims to help further the training of social workers, lay counselors and mental health counseling professionals, who work clinically and administratively to help make a difference in the lives of those they serve and support.
With more concerns about mental health during "pandemic and traumatic times", mental health awareness education and training has become even more important. Our programs encourage trainees from the mental health field and families dealing with mental illness– to educate themselves from " fear to faith" as they embrace new knowledge that can help them pass on "hope" and a mindset for "social and healing justice". Mental wellness is foundational to all wellness and the stigma and shame must not stop access to quality care and psycho-education.
GET
INVOLVED

AND

DONATE

TO FULL CIRCLE
Mental health fallout from Covid-19 has been unprecedented. Millions have lost their lives.
Depression and uncertainty and Racial Stressors are at an all-time high.
Females who are 20-24 years of age are at the greatest risk of nonfatal intimate partner violence.
1 in 3 Americans are suffering from a mental disorder in any given year…that is over 75 million people.
About 30 to 50% of adults will experience a mental illness at some point in their lives.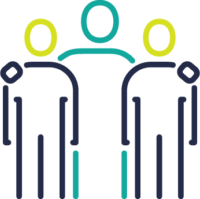 do you want to partner with us?
FILL OUT THE FORM BELOW AND A MEMBER FROM OUR TEAM WILL CONTACT YOU
ABOUT AVAILABLE PARTNERSHIP OPPORTUNITIES
Full Circle Enrichment Center
1136 Neil Ave Bronx, NY 10461
contact@fullcirclelife.com
718-518-7600