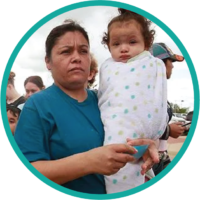 Mental Health, Cultural Resiliency, Social Justice
Our training team is made up of culturally diverse mental health experts, social workers, faith-based leaders, community advocates and volunteers from multiple healing disciplines. We are passionate about empowering and educating mental health professionals, peer counselors, social service agencies and vulnerable families– black and brown men, women, and children of color, who struggle with the stigma, shame and negative emotional, and physical effects of poverty, mental illness, inequality, injustice, racism, trauma, discrimination. and marginalization.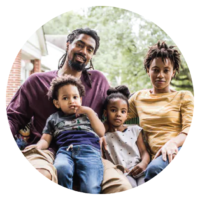 OUR
MISSION

AND

COMMITMENT

COLLABORATION & COMMUNITY • ELIMINATING BARRIERS
By collaborating with our community partners, social service agencies, educators and those committed to social and healing justice, the Center is able to educate and train organizations, healthcare providers, first-responders, and vulnerable families how to become more mentally resilient and adept at supporting those they serve through awareness, education, and training.
Full Circle is dedicated to increasing access to quality mental health care and services, through culturally competent, spiritually sensitive training programs, courses, and resources for agencies and organizations supporting children, individuals, and families living with mental illness issues, in the urban context. A major focus is education programs on overall mental wellness, eliminating suicide and stamping out the stigma and shame associated with addressing mental health and emotional trauma in underserved children and low -income families.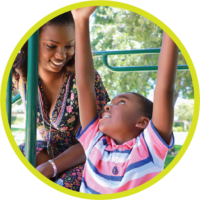 Our training programs are evidenced based, state of the art courses, webinars, and workshops, designed by licensed mental health professionals at the top of their field. The Center aims to help further the training of social workers, lay counselors and mental health counseling professionals, who work clinically and administratively to help make a difference in the lives of those they serve and support.
With more concerns about mental health during "pandemic and traumatic times", mental health awareness education and training has become even more important. Our programs encourage trainees from the mental health field and families dealing with mental illness– to educate themselves from " fear to faith" as they embrace new knowledge that can help them pass on "hope" and a mindset for "social and healing justice". Mental wellness is foundational to all wellness and the stigma and shame must not stop access to quality care and psycho-education.
GET
INVOLVED

AND

DONATE

TO FULL CIRCLE
Mental health fallout from Covid-19 has been unprecedented. Millions have lost their lives.
Depression and uncertainty and Racial Stressors are at an all-time high.
Females who are 20-24 years of age are at the greatest risk of nonfatal intimate partner violence.
1 in 3 Americans are suffering from a mental disorder in any given year…that is over 75 million people.
About 30 to 50% of adults will experience a mental illness at some point in their lives.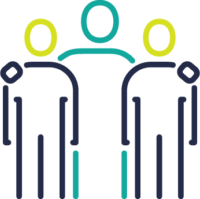 do you want to partner with us?
FILL OUT THE FORM BELOW AND A MEMBER FROM OUR TEAM WILL CONTACT YOU
ABOUT AVAILABLE PARTNERSHIP OPPORTUNITIES
Full Circle Enrichment Center
1136 Neil Ave Bronx, NY 10461
contact@fullcirclelife.com
718-518-7600